Board Portal & Election Committee
with e-signatures
Complete tools for the board and the nomination committee.
Unlisted companies
Listed companies
Associations
Sign up for the free version of this product.
All board members get full control over the entire company
You have access to all documents, agreements, decisions, protocols, budgets and status of strategic projects.
It becomes easier to comply with the law and with more information available you make better decisions.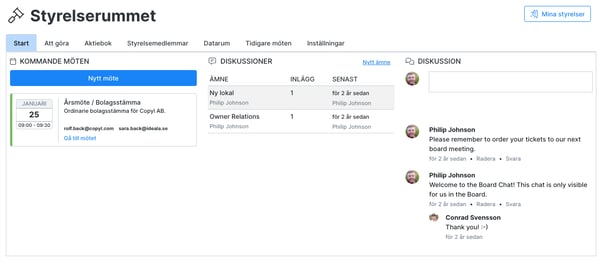 Board Portal
Upcoming meetings, internal discussions, decisions, share register, statutes etc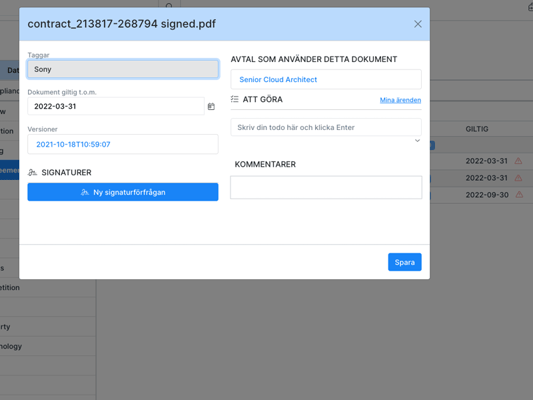 Data room with version management
Documents are version managed automatically in Copyl Virtual Data Room (VDR).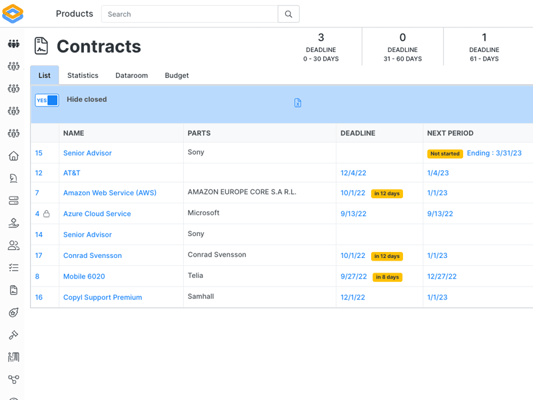 Contracts overview
Provides snapshot of all contracts the organizaton has.
Copyl is the most complete tool for boardrooms
It doesn't matter if you sit on the board of an association or a listed limited company, the entire board has access to the same information. The nomination committee has its own tool for managing candidates and voting for new board members.
Automatic compliance support

Digital Signatures saves a lot of time.

The nomination committee nominates for board positions.

Digital share register with history.

Meeting Organizer with agenda, protocols, invitations etc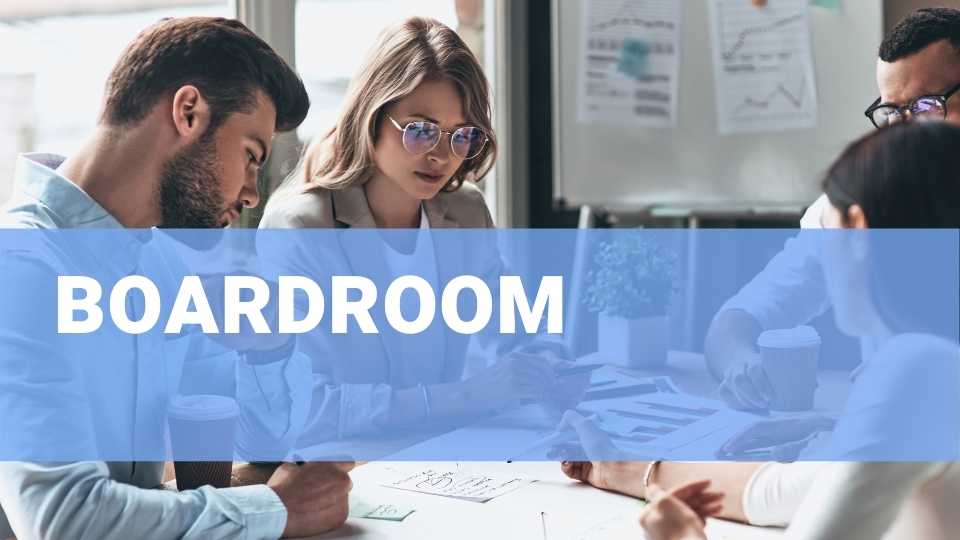 Let the board members work between the board meetings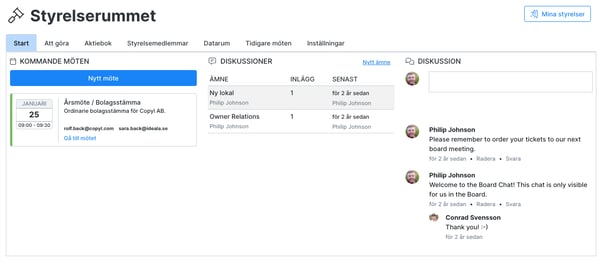 Each board member has his own to-do list where you can report the status of each matter.
The board portal has a discussion forum where you can discuss the company's development in different threads/subjects.
New board members access previous information and can easily set get involved in the board's various issues.
Protocols are adjusted and signed digitally with e-signatures.
If you sit on several boards, you can easily jump between the companies' boards in Copyl.
---
Since the start in 2011, we have gained the trust of thousands of users who use Copyl daily
We have helped our customers plan and follow up millions of hours. Our first customer, Samhall, still uses Copyl today to plan their staff on different types of assignments.

---
Features and Pricing

:

Boardroom & Voting

No start-up costs. No binding time. No hidden costs. 30-day money-back guarantee.
Latest news

-

Board Portal
This is how you can easily jump between different companies in Copyl
If you, like me, are involved in several different companies and associations, I would like to recommend the function that makes it super easy to jump between different companies in Copyl, without logging out and in. This is how you get access to another organization in Copyl You need to invite your user account that […]
Try the free version of Copyl Board Portal now
Compare versions of
Copyl Boardroom & Voting
Free

Professional

Enterprise

Price per month

$9.90

$19.80

Electronic Signatures
No more psysical documents going back and forward. Sign meetings, connected documents etc.
Board Members
How many members you can have maximum on the board.

2

Unlimited

Unlimited

Meeting Organizer
Organize your future meetings with this time saving tool.
Minutes of Meeting
The Agenda is used as a foundation for the minutes. You can also note any absence and decide about next meeting.
Articles of Association
Set up the Boardroom from your articles of association.
Todo
Keep track of tasks related to the boardroom.
Decision log with voting
A decision log with voting feature makes it easy to follow up on earlier decisions.
Stakeholder/Shareholder Directory
A decision log with voting feature makes it easy to follow up on earlier decisions.
Voting system
A complete election system for nominations and voting. Full transparency or keep the process secret.
Virtual Data Room
A secure place for your important documents.
Do you have more extensive needs or want to know more?
Contact us and we will help you with all kinds of questions.
Copyl AB, Kellgrensgatan 8, 254 40 Helsingborg, Sweden
Business ID: 556747-5693, CFAR: 53904017
Established: 2007, Part of Ntech Group.
Frequently Asked Questions about Copyl Board Portal
Is there a free version of the Board portal?
Yes it does and it suits smaller companies and associations.
Can we test the Board portal for a period?
Yes, please. Contact us via [email protected] and we will help you get started.
Is Copyl's Board portal suitable for sports association boards?
Yes and all non-profit associations in Sweden can use all levels of the Board portal completely free of charge.
Can we have digital annual meetings in Copyl's Board portal?
Yes, it is one of the key functions. The members or shareholders can, for example, vote digitally via their computer or mobile phone during the meeting.
Will the board accept the nomination committee's proposal for new board members?
It is the election committee that chooses who should access the election committee's information such as nominations and election results.
Why should we choose Copyl's Board Portal??
Copyl has so much broader functionality than all other competitors. If the business also uses Copyl, the board gets a strategic summary of the business's status live.
Have more questions?
Contact us and we will help you with any question.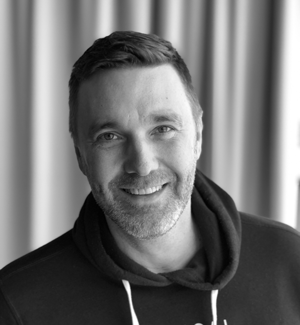 I will help you implement Copyl
Hello! My name is Rolf Bäck and I am the founder of Copyl. For almost 30 years, I have helped companies build smart IT systems.
The best thing I know is to help customers get started with Copyl and help with adaptations and integrations.
Some of my latest clients are Sony, Samhall and the particle accelerator ESS.
Do you want to know more about how we can help your company in particular? contact me directly.
Try Copyl you too - as thousands of others have done
Use our free version as long as you want.